HOME
The Saint Lucia Solid Waste Management Authority encourages all to contribute to a clean environment by containing all garbage until the scheduled collection day for their respective communities.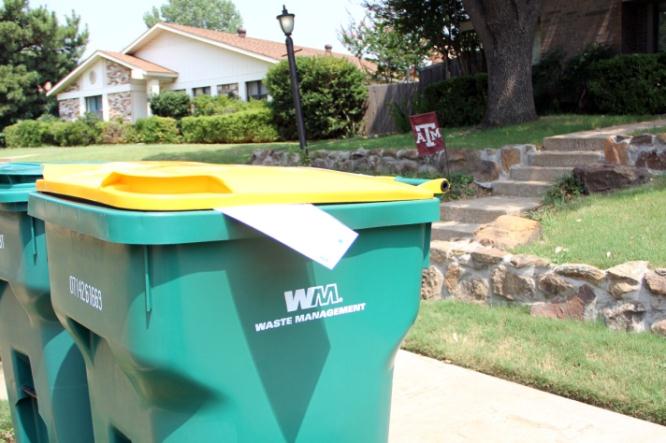 There will be no garbage collection on Friday, December 25, 2015 and Friday, January 1, 2016. The Deglos Sanitary Landfill and the Vieux-Fort Solid Waste Management Facility will also be closed on those days. Households affected by the non-collection of garbage on Christmas Day and News Years Day will receive the service before or after Christmas and New Year's Days. Public service announcements have been released to the various media houses by the solid waste collection contractors. Residents should also feel free to call the Saint Lucia Solid Waste Management Authority at 453-2208 or 450-7070.
For those who dump indiscriminately or transport solid waste from their homes/businesses to other communities an appeal is being made to stop the practice. Instead do what is required to keep Saint Lucia clean and be mindful that poor solid waste management is harmful to human health and the environment.
The following are scheduled collection days during the Christmas season from various solid waste contractors:
Sanitary Upkeeps
Residents of the following areas are informed that their waste collection for Friday 25th December, 2015 has been rescheduled for Thursday, 24th December, 2015. Please place all domestic refuse out for collection on that day.
Babonneau and environs

Choc

Summersdale

Sunny Acres

Derameaux

Union

Carellie

La Bourne

Bisee
SLECL Ltd.
Residents of the following areas are asked to note that there will be no garbage collection on Friday December 25th, 2015 and Friday January 1st, 2016.
City Gate, Active Hill, La Clery, L'Anse Road, San Souci, Barnard Hill, Darling Road, Vigie South, Vigie North, Georgeville, New Village, Peart's Gap, Leslie Land, Lastic Hill, Paterson's Gap, Lower Water Works Road, Bois Cachet, Old Morne Road, La Toc Road, Tapion, Fau a Chaux, Hospital Road, & George Cooper Road.
With the exception of Vigie North, (Airport Side) the next collection dates are Monday December 28th, 2015 andMonday January 4th, 2016 respectively.
The next collection dates for Vigie North (Airport Side) are Saturday December 26th, 2015 and Saturday January 2nd, 2016.
Please ensure that all garbage is kept in until the morning of these dates.
Serieux's Consolidated Inc.
The Collection for Anse La Raye/Canaries and its environs will be done on Saturday, December 26th 2015 andSaturday, January 2nd , 2015.
A Bulky Waste collection will be provided on Tuesday 22nd December, 2015 for Canaries and its environs and one for Anse La Raye and its environs on January 2nd , 2016.
Sadoo & Sons
Be informed that areas in Micoud , Vieux Fort and Soufriere that are normally serviced on Friday will be serviced on Saturday, December 26th 2015 and Saturday, January 2nd 2016.
South Shore Services
COLLECTION

ZONE

NEW COLLECTION

DATES

SALTIBUS, PAIYE, DABAN,

BALCA, GETRINE,

LONDONDERRY

TUES. 22 DEC. 2015 THURS. 24 DEC. 2015

TUES. 29 DEC. 2015

THURS. 31 2015

DELCER, LA POINT, INDUSTRY, MORNE SION,SAVANNE GEORGE AND SURROUNDINGS

TUES. 22 DEC. 2015 THURS. 24 DEC. 2015

TUES. 29 DEC. 2015

THURS. 31 2015

DENNERY NORTH

TUES. 22 DEC. 2015 THURS. 24 DEC. 2015

TUES. 29 DEC. 2015

THURS. 31 2015
Shuga Waste Management
There shall be no residential waste collection in the following areas on Christmas Day and New Year's Day:
Monchy, Caye Mange, Vieux Sucreic, Union, Degazon, Morne Serpent, Monier, Assou Canal, White Rock and Corinth. The residential waste collection for these areas shall be on Saturday the 26th of December 2015 andSaturday 2nd of January 2016 respectively.
Anse Faire, Coubaril, Marc, Cul De Sac, Barre St. Joseph, Marigot, Coolie Town, Odsan, Badney, Bel Air, Sarrot and San De Faye. The residential waste collection for these areas shall be on Thursday the 24th and 31stDecember 2015 respectively.
There shall be no bulky waste collection on Thursday the 24th of December 2015 in Corinth, Degazon, East Winds, Grande Reviere, Marisule, Mornier, Morne Serpent, Trouya and Union. The bulky waste collection for these communities will be on Tuesday the 22nd of December 2015.
For more information please contact Shuga Waste Management at 451 5087.
Although, medical waste is generated from medical institutions such as hospitals, it still should be regarded as waste! All waste is waste, no matter the degree of toxicity or its matter formation; therefore, it is imperative that healthcare and medical institutions, waste handlers and the community at large, seek to ensure that it is treated, stored and above all, disposed of accurately.
Introduction
In fulfillment of its obligations under various multi-lateral agreements, Saint Lucia facilitates the disposal of waste generated from the many cruise ships which visits its shores. The MARPOL Convention is the main international convention that covers the prevention of pollution of the marine environment from operational or accidental causes.